IF YOU'RE FIRMLY of the opinion that makeup is fun, but a bitch to take off, this could very well be the answer to all your problems.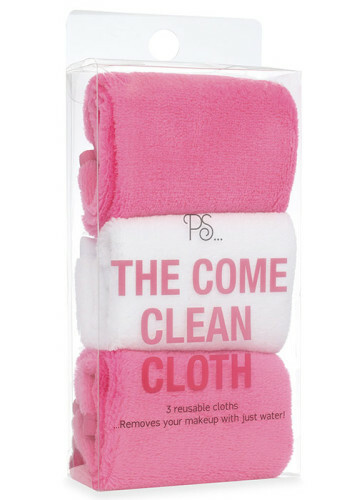 Penneys Penneys
At €4 per pack of three, Penneys' Come Clean Cloths claim to take off your makeup with only water. Er, come again? We don't believe you.
No, really. All you have to do is wet the cloth with warm water and gently wipe off the remains of the day. The cloths are reusable – pop them in the washing machine to remove stains and they're good as new.
This writer has tried them out and well, they work! Even on mascara, which as always is the big test. It's quick and painless, and your face feels very clean afterwards.
Wondering how that can even be possible ? Welcome to the club. The official line is this: The cloths are made out of a special blend of polyester that encourages makeup to slide right off.
If you rely too heavily on the demon makeup wipes, or use up countless cotton pads a month with your micellar water, this could be a way to break the cycle.
Penneys, you've done it again!
DailyEdge is on Snapchat! Tap the button below to add!