WHEN THIS SNAKE made off with a baby rabbit, it probably didn't realise that the beating of its life was coming swiftly down the line.
The mammy rabbit went straight for the snake and showed it what's what, cheered on by children watching from the window above.
Ramakanth Peechara / YouTube
"COME BACK HERE YOU. I'M NOT DONE."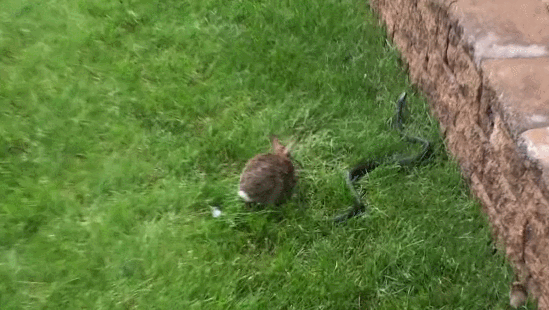 Better than anything you'd see Conor McGregor do, no?