WE'RE NOT BIG fans of swans. Irish swans, to be specific.
Look at them there, swanning around, blocking traffic.
But this story about a swan and its human friend is going viral, for the most amazing reason.
Facebook Facebook
Richard Wiese, TV host of Born To Explore, visited Abbotsbury Swannery in Dorset a few years ago to film the show.
He helped nurse a swan back to health after it was injured from flying into a chain link fence. The swan was then taken to a sanctuary to be nursed back to be treated, but not before quick embrace with its hero.
These photos of the pair are pretty much unbelievable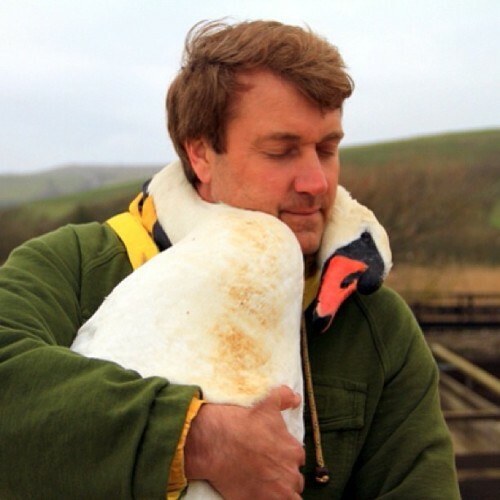 Facebook Facebook
Wiese told ABC News :
I grabbed it, had one arm over its wings and the other at the base of its neck. I pulled it to my chest and somehow it felt comfortable or safe, and within minutes it just surrendered itself. It literally took its neck and wrapped it around mine.
Facebook Facebook
I could feel its chest beating against mine. To fully experience it, I felt like I wanted to close my eyes and isolate myself for the moment. It's a really terrific feeling when you feel that bond and mutual trust with this non-verbally communicating animal, when the animal realizes you intend it no harm.
The photos were taken two years ago, but have only recently went viral when uploaded to Imgur.
DailyEdge is on Snapchat! Tap the button below to add!