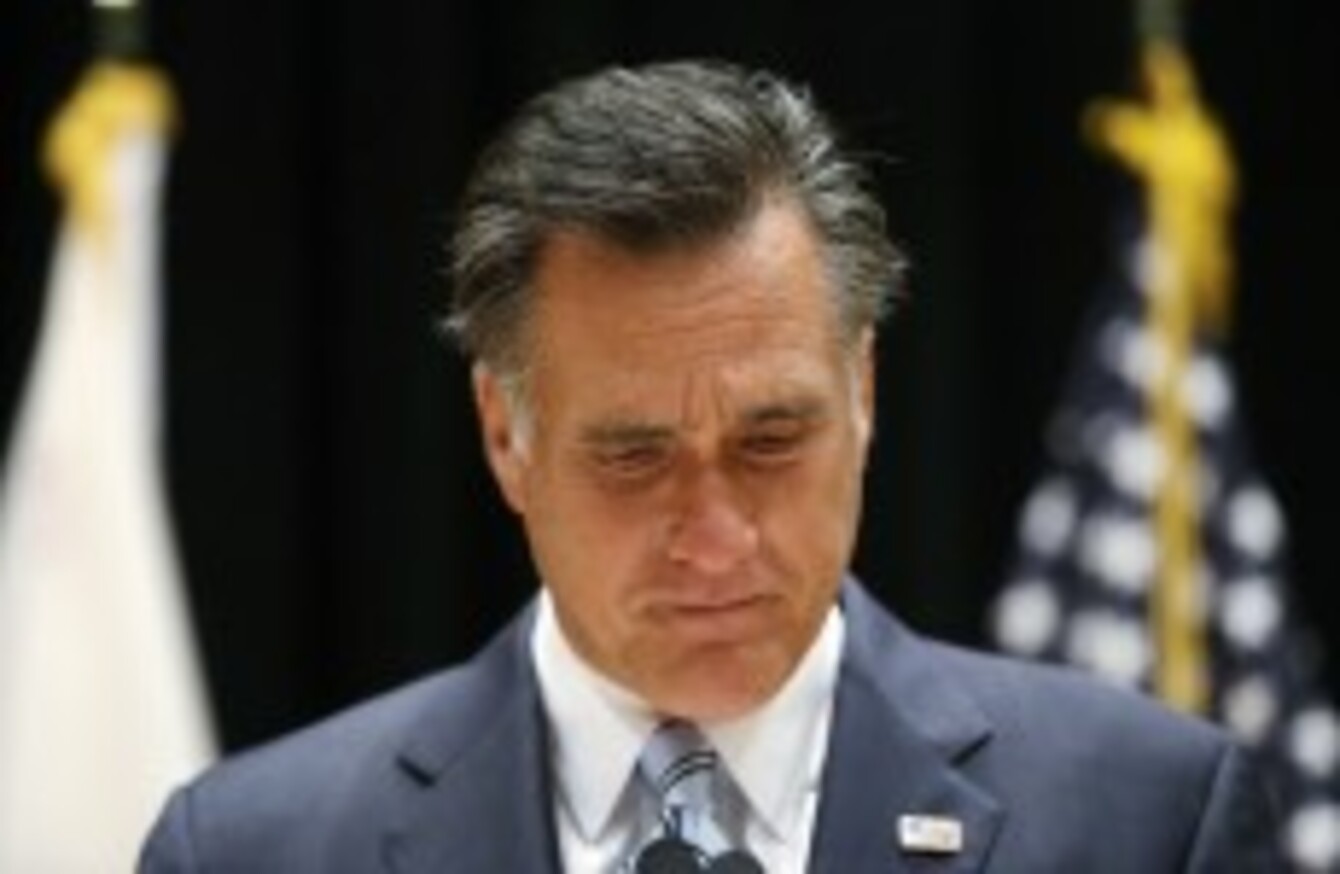 You know what you did, Mitt Romney
Image: AP Photo/Charles Dharapak
You know what you did, Mitt Romney
Image: AP Photo/Charles Dharapak
SO MITT ROMNEY has been caught rapid making comments in a secretly-filmed video, which sees him suggesting that 47 per cent of Americans are 'victims' who are dependent on the government.
The Republican presidential hopeful's campaign team are on serious damage after Romney said that the 47 per cent of his countrymen who don't pay federal income tax can't be helped by him, because they won't care about his proposed tax cuts.
Romney attacked a culture of dependency and said that the 47 per cent 'believe the government has a responsibility to care for them'.
Romney's not the first person to be confronted with material like this, and he won't be the last. Who can forget Gordon Brown and the 'bigoted woman'?

Uploaded by: BrockElection
Then there was the time Nicolas Sarkozy was caught calling Israeli Prime Minister Benjamin Netanyahu a 'liar' to US President Barack Obama at the G20 Summut in Cannes last week:

Uploaded by: EnglishWorldNews
When President Barack Obama signed the controversial Healthcare reform bill in 2010, his vice president Joe Biden lost the run of himself a bit with the congratulations:

Uploaded by RussiaToday
In 2000 George W Bush was caught out calling a New York Times reporter a 'major league a**hole'. Dick Cheney agreed:

Uploaded by: ChristianWussow