WHILE 2016 HAS been a raging dumpster fire for many reasons, it has been good for one thing – food innovation. And here on this island, we've been doing some of the finest work in this area.
Case in point: 26 West Bar & Grill on the Falls Road in Belfast, which has given us the selection box milkshake. Selection. Box. Milkshake.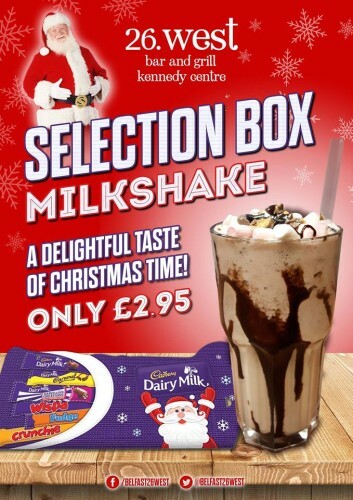 Facebook / 26 West Bar & Grill Facebook / 26 West Bar & Grill / 26 West Bar & Grill
The milkshake finally does the job of getting everything in a selection box into your mouth at once, something that before we only dreamed about.
The restaurant tells DailyEdge.ie that each shake includes Dairy Milk, Caramel, Wispa, Fudge and Crunchie (pieces from each bar, not the entire box. Do you want to die? Because that's how you die).
The bars are whizzed up with milk and vanilla ice cream, then sprinkled with marshmallows and Crunchie pieces to finish.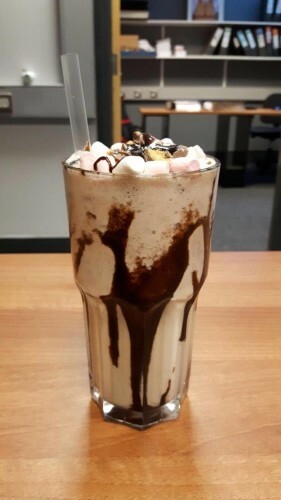 26 West Bar & Grill 26 West Bar & Grill
Would you be well? Probably not, to be fair. But we'll try anything once.
DailyEdge is on Snapchat! Tap the button below to add!