MOST OF US have to share a home with somebody else, despite whatever fantasies you may have about your own mansion just for you and your money.
Maybe you've shacked up with a good friend or a total stranger and now you're faced with the harsh reality of sharing your living space with somebody else.
We've had a good long think about it and come up with some of the most annoying things that will happen when you live with someone.
Brace yourself.
1. Milk
If you drink milk be prepared to never have enough. Maybe you'll have a cool flatmate who'll buy a carton, then you will and your cups of tea will never go without milk.
Or maybe you'll just have to constantly buy it or face running out and making this face when you're gasping for a cuppa.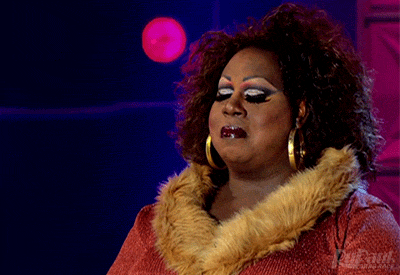 Via RealityTVGifs
2. Toilet Roll
If you think the fuss over a carton of milk is bad that's nothing compared to horror story that can be the toilet paper supply.
This can be a common and scary sight:
Image via ShutterStock
And in the passive aggressive world of flatmates you'll be scrapping over who buys the new toilet roll and who disposes of the cardboard insert:
Via Imgur
3. Dishes, dishes, dishes
Oh there's nothing like the annoyance of coming home after a long day at work to this:
Image via ShutterStock
And the thing is, you know they're not from when you did a Nigella and cooked for ten friends at the weekend, it's your gross flatmate and their build up of dishes over weeks and weeks. .
This is when a ragefog will fall over you and you clean each dish while muttering things like "well, I'll just clean up all your mess then will I?" to yourself.
4. Sexy Times
The thing about living with someone is you get to share in the good times.
You can hang out in the sitting room and bond over your favourite trashy films, go on nights out together and even share your group of friends for maximum fun.
Unfortunately you'll also hear their every move including when they have very loud sex and you can hear/get woken up by every moan.
Effectively your flatmate is like this:
Image via ShutterStock
And you're like this: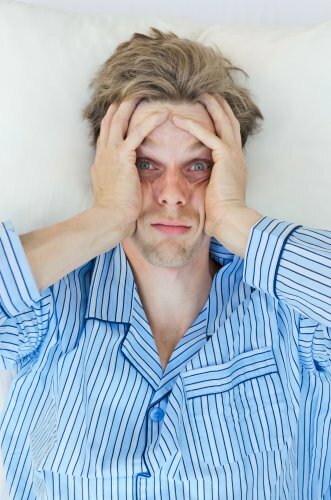 Image via ShutterStock
5. Your flatmate will turn out to be really really creepy
Let's be honest, everytime you end up living with someone part of you is terrified that it'll end up like Single White Female
koolasss / YouTube
Or ropey rip-offs of it like The Roommate which are clearly ridiculous but COULD TOTALLY HAPPEN YOU GUYS
clevverTV / YouTube
6. They'll mess with your Oreos
How awful: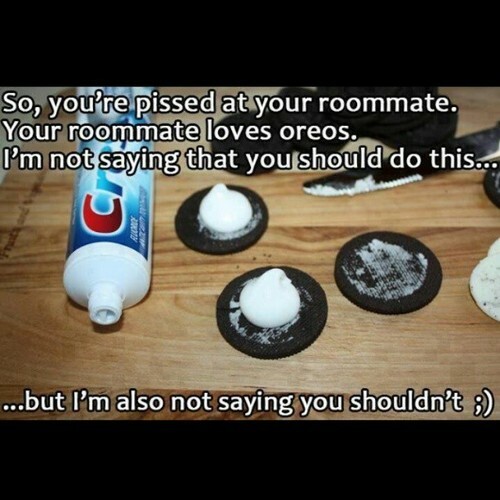 Via AmberlysPurpleWorld / Tumblr
7. They won't understand your interests
Via Midnight Survival / Tumblr
8.  They'll do this to you
Impressive Spider Man costume aside how MEAN is this?
via Imgur
9.  You'll have to put up signs like this in your bathroom
This isn't just annoying it's gross:
via Imgur
10. Loud music
Whether it's your flatmate trying out their best Mariah Carey impression or just blasting that same Bastille song on a loop, at some point there will be a terse discussion of how loud their music should be and how you really don't want to be a buzzkill but you're up really, really early for work tomorrow so can you please turn it down?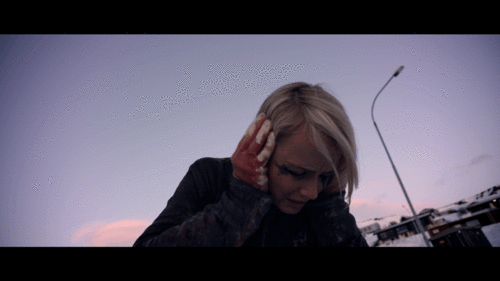 via Tumblr
11. Passive aggressive notes
Nobody wants to be subjected to poorly spelt notes like this: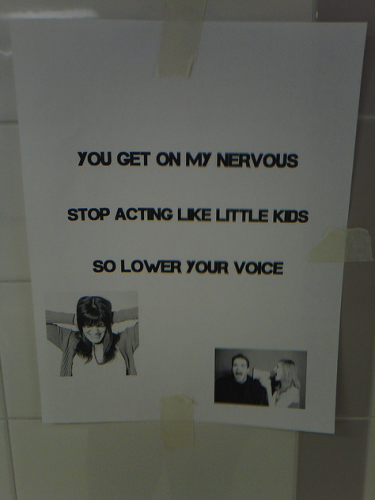 Via autobibliography / Tumblr
Or else you might find that this happens: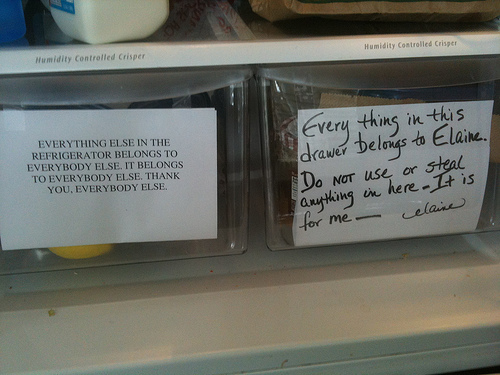 Via PoeticTerrorism / Tumblr
Of course there are lots of lovely things about sharing a place with someone but do let us know your horror stories in the comments below....