A CHIPPER MIGHT not be the first place you'd think of when it comes to a romantic Valentine's Day meal for two… but you'd be wrong.
Macaris in Glasnevin decided to pull out all the stops last night and offer a sit-down menu to customers who wanted to celebrate their grá over some chips and red wine.
They had so much interest that they had to hold a draw to decide which couples would get to come and sample the romantic menu.
Fabio Molle from Macaris told us that:
The night went really well. But of stress getting it all together but great fun overall and enjoyed by our guests.
The couples were offered something a little different to your usual chipper fare for the night that was in it, choosing from:
Starters
Beef arrabiata meatballs with fresh basil and mozzarella
Warm goats cheese salad
Bruschetta with tomatoes & basil
Main Course 
Lightly battered fillet of fresh cod
Fillet steak marinated in balsamic vinegar and red wine
Baked Irish salmon with steamed asparagus
All mains come with a selection of vegetables and chunky chips
Dessert
Lush chocolate flake cheesecake
Affogato (Vanilla ice-cream with espresso on top)
Not a battered sausage in sight!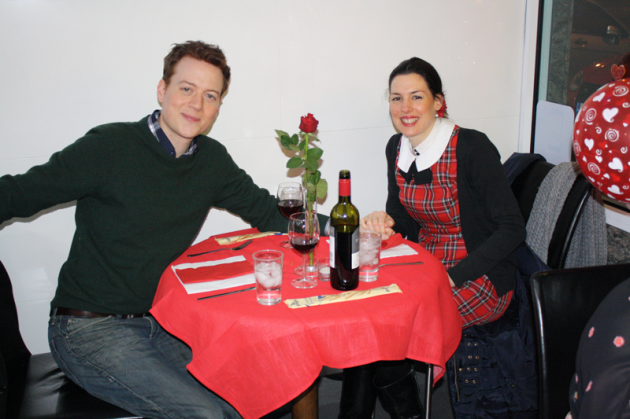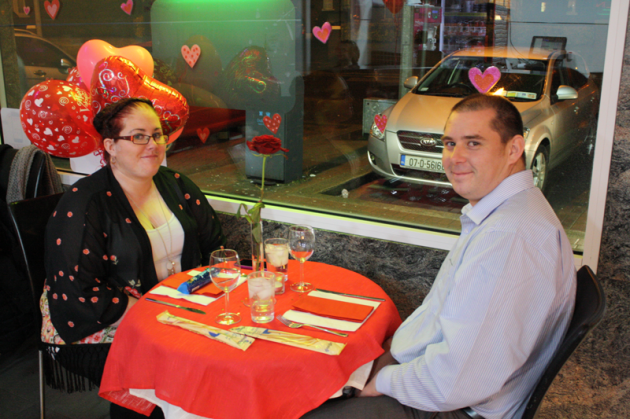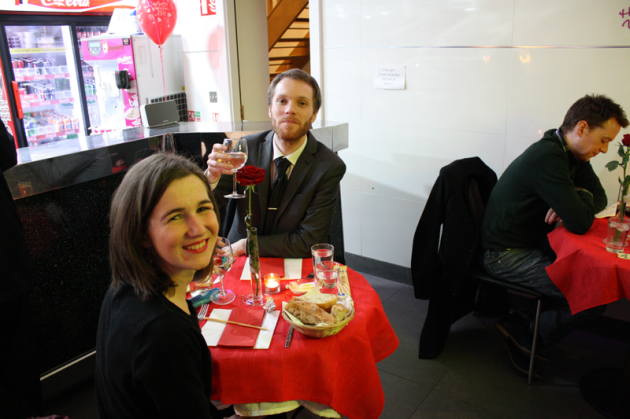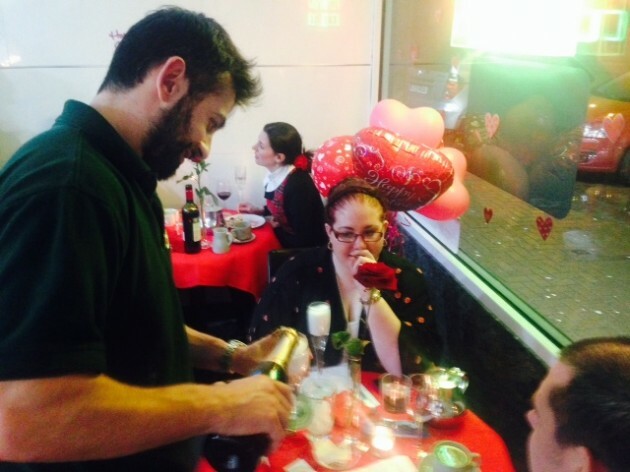 They were plenty of onlookers taking photos from outside and all the customers saw the fun side of it and some looking to book a table for tomorrow night.
The night gave us  a good feel of the difference between fast food and a restaurant. It's definitely a tough business to be in. At times there were scenes from a Gordon Ramsey show in the kitchen!
Find Macaris on Facebook here