WE DON'T KNOW "karate" but we know "crazy" and we aren't afraid to use it.
Welcome to the mad world dojo, filled with crazy nuggets of news competing for your attention. Bonkers news is flat on the mat, and we're here to count time. 
Fight!
Waitresses at a restaurant in Colorado are to carry loaded guns. The eatery is in the town of Rifle – yep, that's the name – and is called Shooters Grill. Colorado is among the states where opening carrying a gun is legal. A sign in the restaurant proclaims: "Guns are welcome on premises. Please keep all weapons holstered unless need arises. In such case, judicious marksmanship is appreciated." Oh, well, in THAT case. (Yahoo! Odd News)
A woman in Idaho gave birth while driving. She was driving to a doctor's appointment at the time. "I think the baby is in my pant leg," she said to her fiancé. Both mother and baby are safe and well, if a little premature. Who says women aren't good drivers? They can give birth while indicating. That's no mean feat, y'all. (Cnews)
To pay for his coffee order, a Malaysian man flashed the coffee cart owner. The man had no money so exposed himself in exchange for the coffee. The woman dashed away and fetched her son. Listen, mate, that isn't currency. You're not Deuce fecking Bigalow. (The Star Malaysia)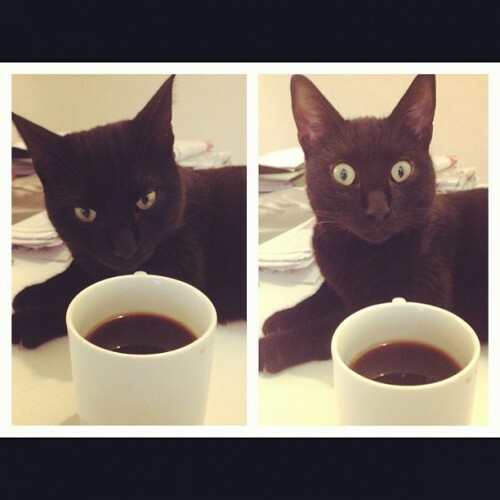 Imgur Imgur
A man has had his 10 inch penis enlarged because he wanted "a monster". He was born with the 10 inches, but wants more. The procedures Billy-Tom O'Conner has undertaken have made his member thicker rather than longer. He is involved in the adult entertainment industry, but our suspicions are that he just wants free coffee in Malaysia. (Mirror UK)
Lindsay Lohan is suing Rockstar Games for creating a Grand Theft Auto V character that she alleges is an "unequivocal" representation of her. In the suit, she claims that her voice and image are reproduced as well as styles from her clothing range. See video below. Oh no, Linds! We're sure it's not you! The character is a spoiled, demanding, vain actress… Oh, I, um. Oh. (The Verge)
FridayNightsMeIII / YouTube
Meanwhile, in Germany, a Dad headbanged so hard to Motorhead that he caused his brain to bleed. The 50-year-old patient recovered last year from the injury, but his details were published this week in medical journal The Lancet. He did get better, though. Let this be a lesson to us all, though. Headbang safely, metallers! \m/ (DailyEdge.ie)
Hey you! Yes, you. Reading this right now. Spotted any bizarre news in your local area? Let us know on fiona@dailyedge.ie.