BETWEEN HISTORIC handshakes in Northern Ireland and strange celebrity swim-offs at pool parties, 2012 has been quite the year for unexpected meetings.
Here's TheJournal.ie's shortlist of some of the stranger encounters of familiar faces over the past 12 months:
1. Gaga for Julian
While visiting London in October, Lady Gaga paid a visit to WikiLeaks founder Julian Assange at the Ecuadorian embassy. Assange has been holed up inside the embassy since June in a bid for political asylum to prevent his extradition from Britain to Sweden.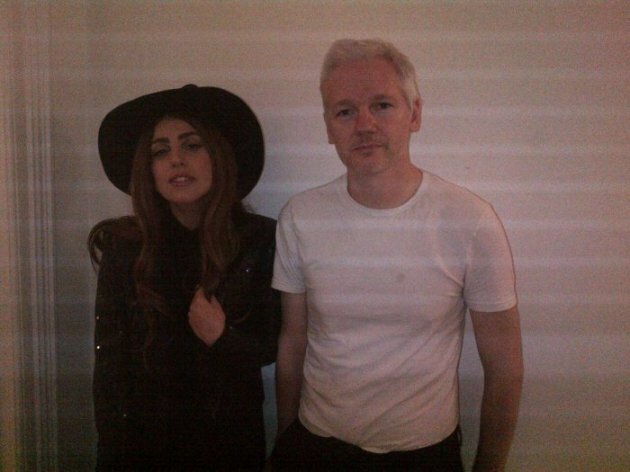 (Image: LittleMonsters.com)
2. Tupac 'Lazarus' Shakur
And at the more bizarre end of the 'weird meetings' scale is Snoop Dogg and Dr Dre's performance from this year's Coachella featuring the late Tupac Shakur:
(YouTube/westfesttv)
3. Play it cool…
What better place for world leaders to discuss the Syrian conflict than at an Olympic judo session? Some interesting body language from Putin and Cameron here, while British Foreign Secretary William Hague is clearly opting for the 'nothing to see here' approach.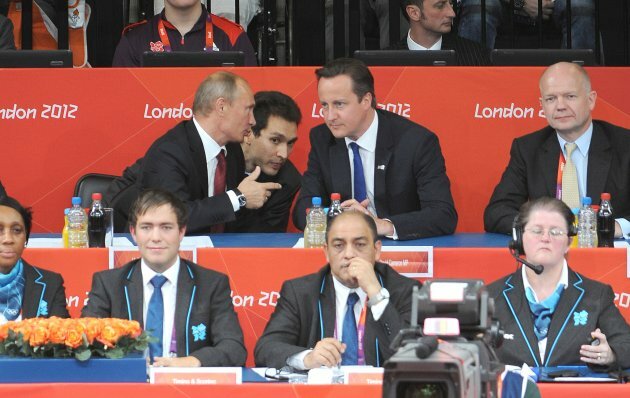 (Image: EMPICS Sport/EMPICS Sport/PA)
4. Historic handshake
And speaking of body language… June brought the historic moment of Northern Ireland's Deputy First Minister Martin McGuinness meeting and shaking hands with Queen Elizabeth II:
(YouTube/itnnews)
5. The 'unidentified fan'
Poor Robbie Keane… We suspect a lot of nights out with David Beckham and Russell Brand go this way for the Irish skipper.
6. Finding Fidel
Fidel Castro has made very few public appearances in recent years amid reports of his increasingly ailing health, but he did come before the cameras to meet with Pope Benedict during the pontiff's Cuban visit in March:
(YouTube/AFP)
7. Pool party
While on that post-London Olypmics trip to Las Vegas, Prince Harry bumped into Ryan Lochte – in a swimming pool (fittingly). And so, they raced:
(YouTube/nydailynews)
8. Shaken and stirred
Breaking Bad star Aaron Paul tweeted this gem of a photo back in October while catching a Radiohead gig in London (just how scary does Pierce Brosnan look?). The two actors were in town filming the movie adaptation of Nick Hornby's A Long Way Down, but how they ended up at Radiohead together remains a mystery: