AS JIMI HENDRIX said: "You have to go on and be crazy."
"Craziness," he continued, "is like heaven." Have you tasted heaven this week? If not, then you still have time. DailyEdge.ie is here to give you double helpings of the craziest news stories around, served straight. Dig in, pals.
A man went on a rampage in Walmart after he was refused a return without a receipt on a printer. After being refused the return, Jose Morales cursed and allegedly smashed the printer on the floor, before throwing it at two clerks. The clerks ducked behind the counter and were not hit by the printer. He also karate-kicked an anti-theft device on his way out the door. Police tracked Morales down to his girlfriend's apartment, where he was reportedly found hiding in a wardrobe. (Huffington Post)
A grandmother found drugs worth €30,000 in her suitcase – four years after her holiday. Gillian Rodgers, from Auckland in New Zealand, was clearing out her old suitcase for a trip when she discovered the bag of amphetamines, tightly wrapped and about the size of a packet of cigarettes. She returned them to a police station and there's no answer as to how, why or when the drugs ended up in her case. What a trip! Boom boom. (DailyEdge.ie)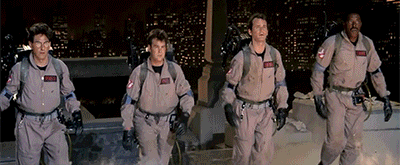 Gifrific Gifrific
A couple in Pennsylvania are advertising their home for sale, calling it "slightly haunted". Homeowners Gregory and Sandi Leeson have experienced mysteriously banging doors, odd noises in the basement and the persistent feeling that someone is behind them in their 113-year-old Victorian home. A former resident has also claimed he found a human skull in the basement. Their ad refers to "the occasional ghostly visage" in the bathroom mirror and 3.13am screams. But forget all that, it's in a great schools catchment area. (AP)
A new study in the British Journal of Psychiatry has suggested that comedians may have high levels of psychotic personality traits. Researched analysed comedians from Britain, Australia and the US and found that they scored highly on four types of psychotic characteristics, compared to those tested in non-creative jobs. "The creative elements needed to produce humour are strikingly similar to those characterising the cognitive style of people with psychosis," Gordon Claridge, of the University of Oxford, said. I'd make a joke about this, but I'm genuinely worried. (Reuters)
CostumePop CostumePop
A woman in the UK impersonated her brother's fiancée to cancel their wedding, insisting she was "doing him a favour". Ann Duffy, 50, posed as Sandra Hardy to contract the registry office and call off the big day, telling her brother David: "I've saved you on the divorce. I've cancelled your wedding." She did not like her brother's bride-to-be due to friction over the care of the siblings' mother. The couple managed to re-book and save the wedding. Duffy admitted harassment in court. I'm pretty shocked this story was about a British woman and not an Irish Mammy, really. (Mirror)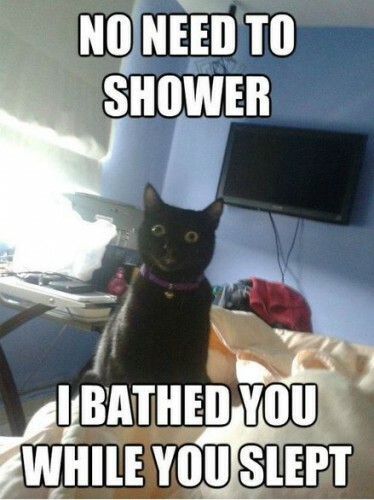 KulPhoto KulPhoto
Galway West TD Noel Grealish is concerned impending Irish water taxes will lead to "less washing," the Connacht Tribune reports. The TD fears that the introduction of charges for water will lead to a deterioration in personal hygiene for families. The great unwashed indeed, Noel. (Connacht Tribune)
A critic of President Francois Hollande (and the ruling elite in general) has protested by dumping manure in front of the national parliament buildings in Paris. "Out with Hollande and the entire political class," was written on the side of the man's truck. He was intercepted before he could dump all of the manure. C'mon, pal. As if the parliament needed another load of crap to deal with. (Yahoo!)
Pssst. Spotted any wacky news in your local area? Let us know on fiona@dailyedge.ie or below in the comments if you'd like to see your name in lights. It could be you!