IT'S NOT ALL doom and gloom you know.
Here are the people and animals doing it for themselves in 2015…
Whoever wrote this headline
@paperpolarbear @paperpolarbear
These jammy pizza eaters
Whoever did this
imgur imgur
This guy
These lions
Discarded Christmas trees are "like catnip" to them.
https://vine.co/v/OdU2KTHPp0h
These students
Disney World's Gaston
He was challenged to a push-up challenge, and won spectacularly.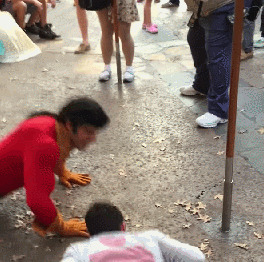 This cat
imgur imgur
These geniuses