ADVANCEMENTS IN TECHNOLOGY mean that many wires are being done away with.
You can now listen to music on wireless headphones, use wireless internet at home and at work, and even print from a laptop to a wireless printer without physically connecting them.
As far as we're concerned, anything that simplifies printing is a good thing, but wireless printers do have one disadvantage.
Unless you set up your security settings properly, the people surrounding you can have a right old laugh by sending random documents to print.
Imagine how you'd feel if you were sitting quietly at home, minding your own business, and this suddenly came out of your printer?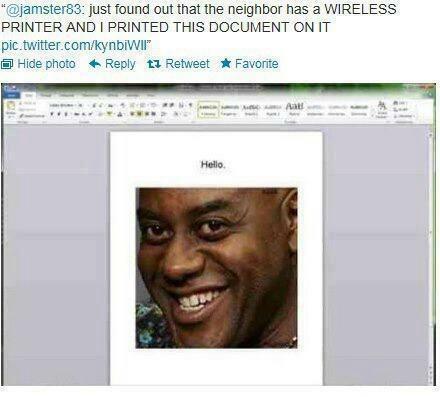 Not great, we wouldn't think.  Lots of tech savvy neighbours are taking advantage of their neighbour's unprotected wireless printers in order to mess with their minds.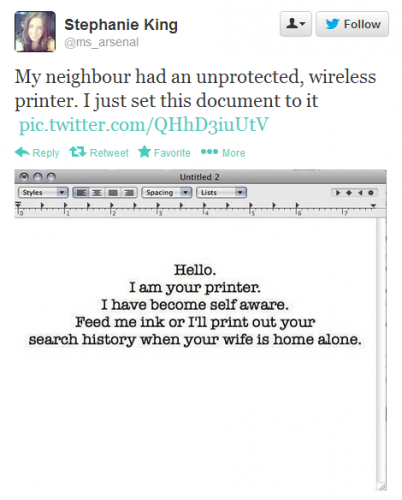 You get the idea.
Aside from the usual pranky motivations, some are using their printer access to punish noisy neighbours.
One household have been sending the same document to their neighbours every time they are irritated by noise.
What is it?  A thesis on Chicken.
Mikey Friskey Hands via Uproxx
Apparently they can hear the mother of the neighbour's house shouting ' Why the f**k would you print this AGAIN?' each time it arrives.
Good fun, or torment?  What do you reckon?