DON DRAPER MAY be one smooth operator but his real life counterpart wasn't always such a hit with the ladies. Footage of Jon Hamm's appearance on a 90s dating show has certainly served to verify that.
The young actor (who was 25 at the time) sported some rather questionable curtains as he attempted to woo a lucky lady, but the mop top wasn't the only thing that stopped him from getting the shift.
Lighthearted Entertainment / YouTube
Wouldn't get far in Coppers with those 'fabulous' lines now, would you?
T'is a long way he's come since then.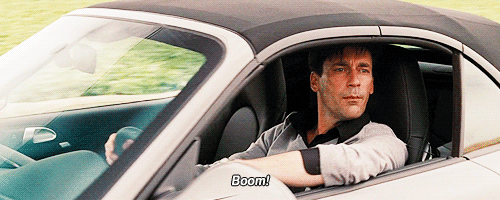 Giphy Giphy