15. This Stillorgan property cost €975 and was the worst nightmare of anybody who disliked their grandparent's popcorn ceilings.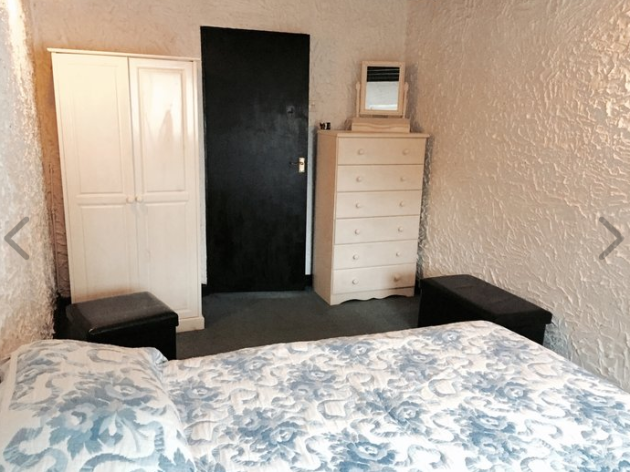 Daft Daft
It's even in the bathroom!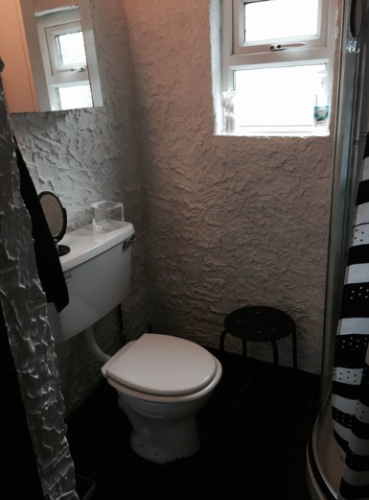 Daft Daft
And obviously, it's in the kitchen!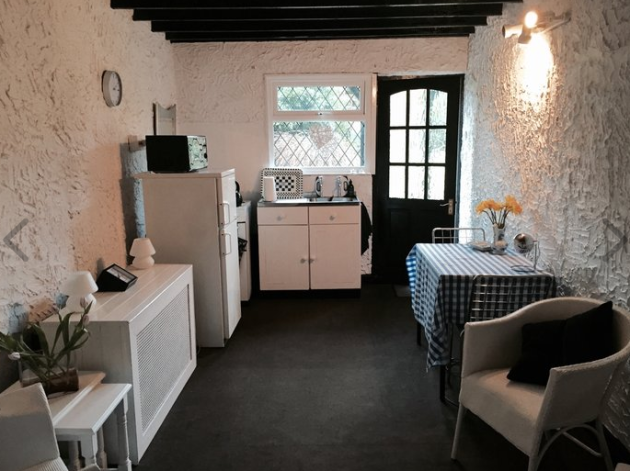 Daft Daft
14. We've got a very strong runner here for Weirdest Bathroom of the Year in Loughlinstown. 
Advertised at €1,000 per month, it's ideal for any budding exhibitionist. 
Daft Daft
13. But the prize for Worst Bathroom of the Year might just go to this property on the North Circular Road.
Back in March, you could have had the opportunity to rent this property for €650 per month. The toilet was underneath the bathroom sink, and as a result the shower was basically inaccessible for anyone who's not prepared to step over the toilet pot to get into the shower.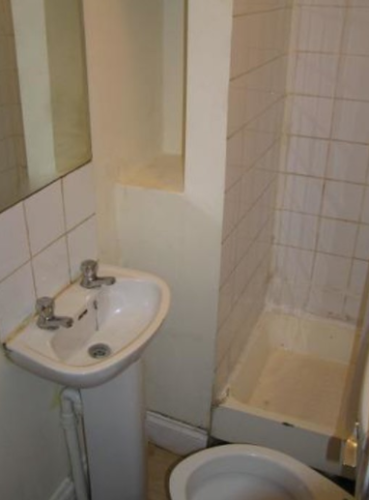 Daft Daft
12. On the topic of tight spaces, this Gardiner Street studio apartment was on the market for €800 per month in April. 
Daft Daft
And yes, the landlord had the audacity to include an IKEA daybed which converts into a double bed, as if for any reason you'd step back and say "I'd actually like to seriously reduce the amount of floor-space in this property." 
11. If you want to have a bedroom like Dougal and Ted's, then we're sure you'll be happy to pay €1,120 per month. 
Daft Daft
10. We'll ease you into the top 10 with this carpet that cost €1,060 per month in Dublin 6.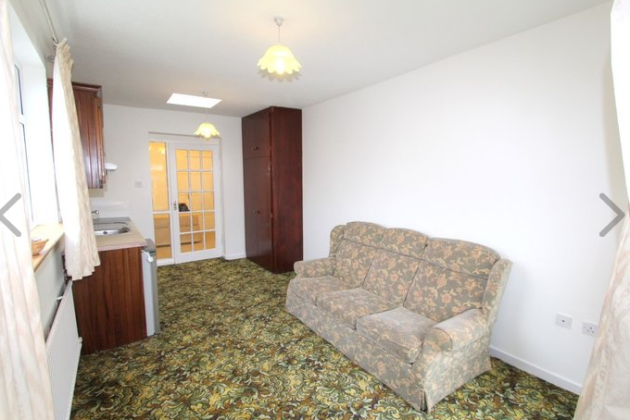 Daft Daft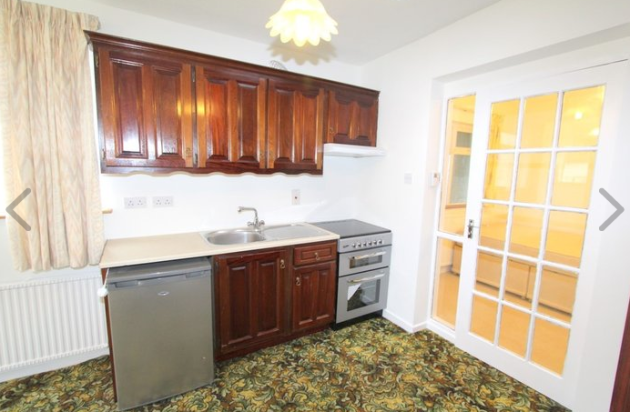 Daft Daft
9. This nightmarish Raheny shed was on the market for €1,200 per month.
Perfect for anyone who's looking to live somewhere with a Santa's Grotto in Northside Shopping Centre circa 2004 kinda vibe.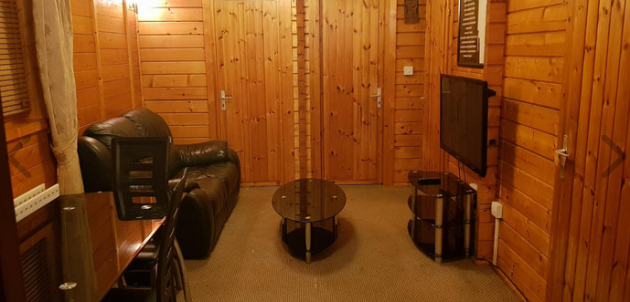 Daft Daft
Or in a log cabin that's the setting for a horror film.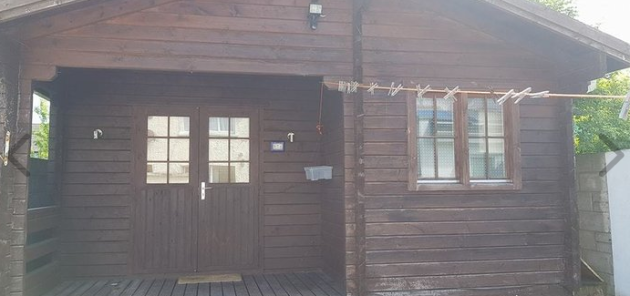 Daft Daft
8. Strangest decoration definitely has to go to this €750 per month flat on Camden Street. 
Daft Daft
7. Presented without comment, for €600 in Rathgar.
Daft Daft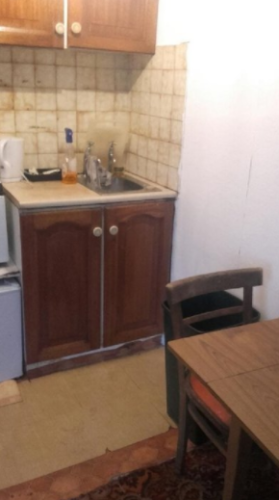 Daft Daft
The headboard of the bed was a fireplace (which we hope was closed up – imagine the cold draft that would come in through there, your neck would be killing you).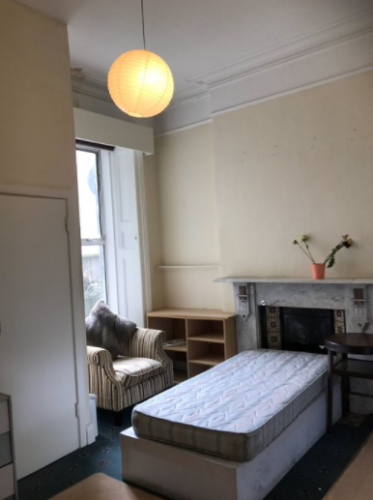 Daft Daft
But what's even sadder than the bed in the fireplace, was the fact that there was a child's bed squeezed in at the other end of the room. 
Daft Daft
Imagine paying €995 per month to raise a child this boring, unstimulating and frankly pretty gross studio apartment. You wouldn't wish it on your worst enemy. 
5. In Glasnevin, this converted garage was on offer at €1,080 per month.
It was the usual awful studio apartment, with a pretty infuriating twist.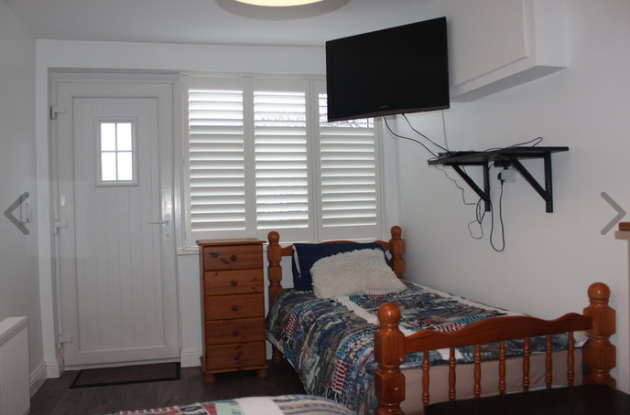 Daft Daft
It had TWO beds.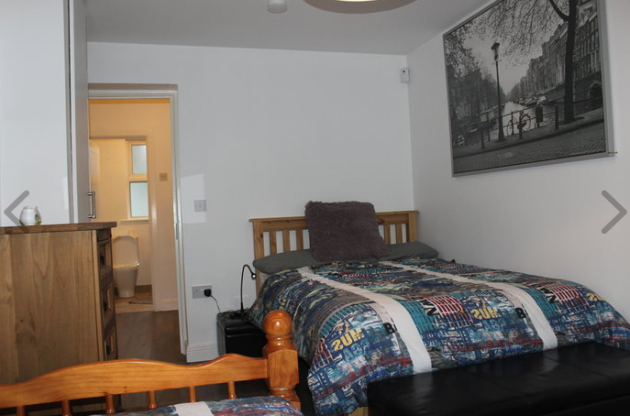 Daft Daft
That means TWO people have to live in this tiny property together. And only ONE of them can see the telly properly!! If you've ever shared a bedroom with a sibling, you'll know that this is a pretty stressful living situation. But what's worse is that there's no escape. You can't storm off to another room to get away from your roommate. The furthest you could get away is the little kitchenette, which is mere feet away from the bedroom.
4. Taking 4th place, mainly because it was such awful value, is this Harold's Cross studio apartment. 
A landlord has decided to go ahead and rent out this tiny property, with basically no storage space (or room to add storage space yourself) whatsoever. Then, they knowingly provide the tenant with a divan bed, which limits them either further. If it was a regular bed frame, they could at least leave their stuff under the bed. But no. This is the ultimate display of inconsideration.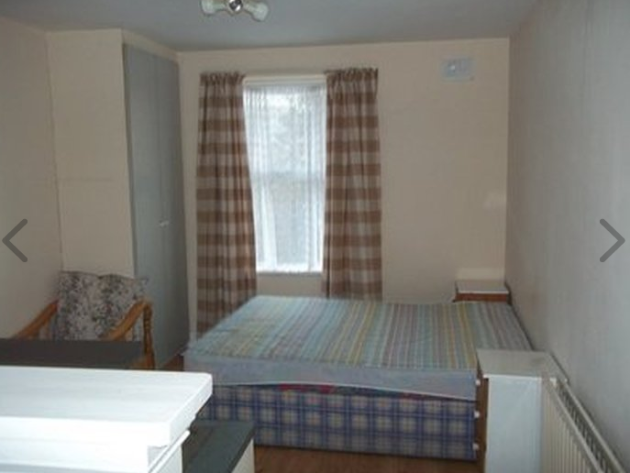 Daft Daft
The ignorance of whoever decorated this room is illustrated in the kitchen, which is just a pivot away from the bedroom. Look how small it is. Tiny.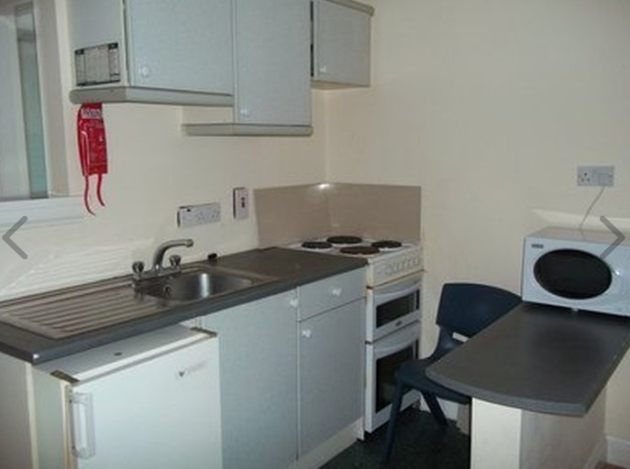 And still, they said, "Let's stick a chair in there." Absolute sadists. 
3. In Mount Merrion, this two-bed basement cost €595 per person. 
You may remember it because it looked fairly innocuous from this angle… 
Daft Daft
But totally diabolical from every other angle. €595 per person, to live in a basement that seriously resembles one of my best efforts to create a hospital ward on The Sims 2 as a child.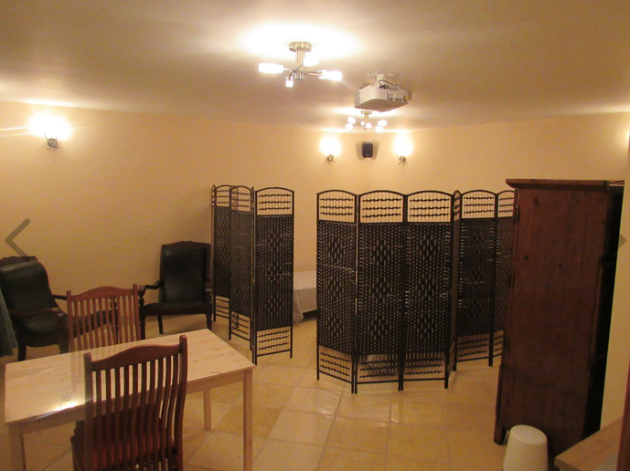 Daft Daft
Remember the days when we used to expect properties to have actual walls separating the rooms? This is what we have been reduced to. Although there are two beds in this photograph, the property description says it is suitable for 2-3 people sharing.
So, if you find another person willing to live in this setup with you, we assume they'll chuck another bed in there somewhere. 
We haven't even mentioned the best bit, either. This property is only available from Sunday evening to Friday morning! So, prepare to add the cost of return bus or train fare home onto your rent. Alternatively, if you can't afford that, we're sure there's some nice benches dotted around Mount Merrion.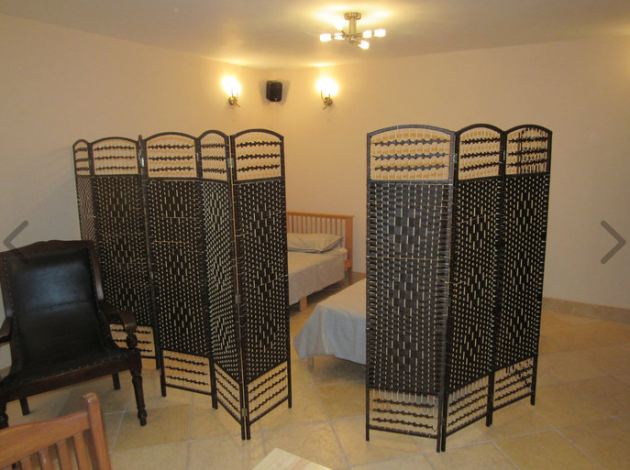 Daft Daft
2. In Kilmainham, someone was offering their porch for €640 per month.
This property went on Daft.ie in May and was worryingly snapped up some time later.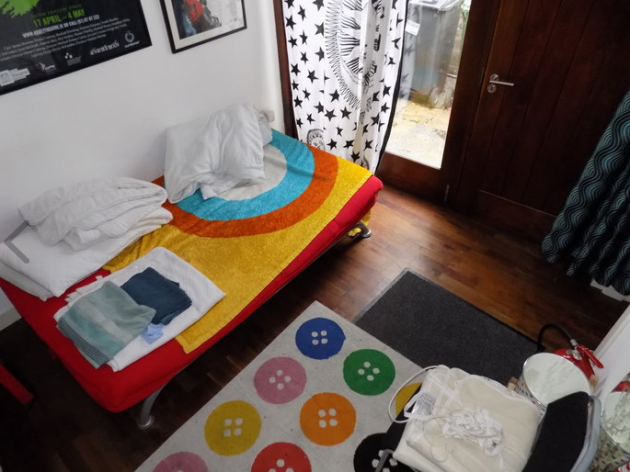 Daft Daft
For some reason, the bed (which was strangely reminiscent of a dog's bed) had a beach towel thrown over it. What you see in the photograph above, is basically the entire property. Here's a photo from another angle:
Daft Daft
It looked like a large closet with a microwave and a mini-fridge inside of it. There was no sink (apart from the one in the bathroom), but there was a toaster plugged in on the floor underneath the desk. Every time you look at this photo, you spot something new. It's kind of like a Where's Wally? that fills you with dread and anxiety. Have a look on the shelf over the toaster oven and you'll spot some paper cups.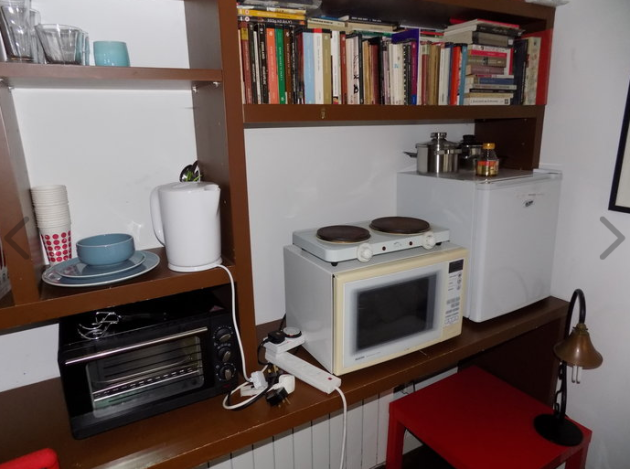 Daft Daft
How is a place supposed to feel like home if you drink out of paper cups? 
1. The very worst property we saw in 2018 has to be this one.
In October, a property in Kimmage was advertised for €280 per month. For that price, you wouldn't expect much at all. It didn't cover bills or utilities (€35-45 every 2 months), nor did it cover bed sheets. That's because there was a €20 fee each month for a bed set. Why? Because you needed your own covers because you'd be sharing a bed with a Japanese girl. See the two duvets on the double bed below if you're in need of further explanation.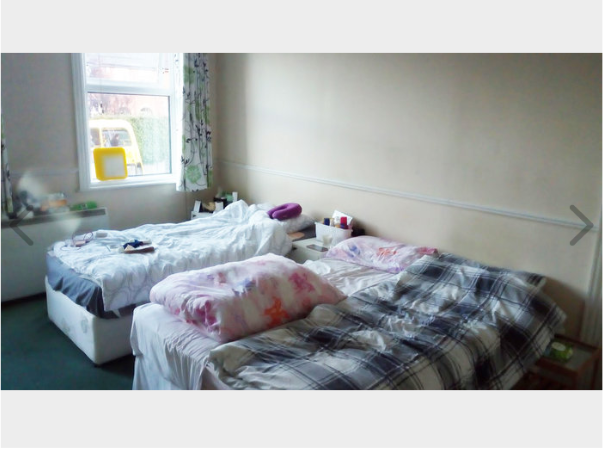 Daft Daft
The property description read:
 Hi there, 4 girls living in this house. 1 girl has own room and 3 of us are sharing a room. You will live with Spanish and Korean and Japanese. SHARE A DOUBLE BED with Japanese girl. We are all friendly. 
What did that one girl in a room in alone do to deserve the luxury of privacy? Did she own the property or something? Or is her room somehow worse than this shared room? The rest of the property was also pretty grim. The facilities for food storage were so insufficient that cereal boxes were stored on the table and all of the other dry foods were left on a shelf in the kitchen/living/dining room. It looked more like the common area of a hostel than a home.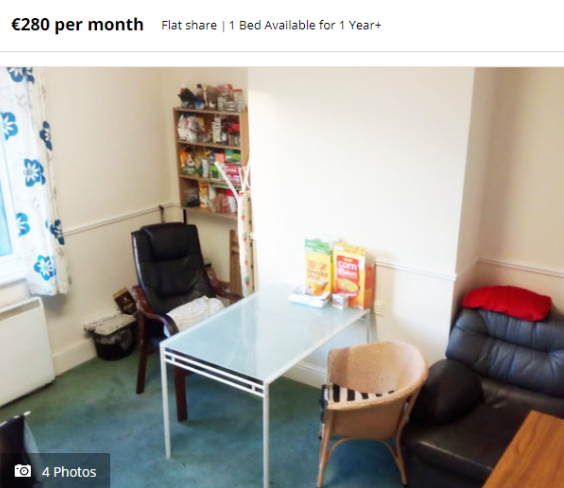 Daft Daft
DailyEdge is on Instagram!