EVERYBODY LOVES RYAN Gosling.
He's a supremely talented actor who's been in a great mix of independent and commercial movies over the last few years.
He's also got a sense of humour and his general soundness that means his good looks make him seem endearing  and not like some unapproachable Hollywood pretty boy.
We have plenty of time for Ryan Gosling but are beginning to think that Channing Tatum could be in the running to take over the Gosling mantle and here is why.
1. He takes part in spot-on music video spoofs
This skit from Jimmy Kimmel last week is both hilarious and a wonderful send-up of the kind of things most actors would be afraid to laugh at.
G'wan Channing.
JimmyKimmelLive / YouTube
2.  The handshake is an art form to him
Channing showed off this 45-second handshake with his White House Down co-star on US TV this week and it's actually incredible.
We're going to learn this and impress everyone at parties.
ABCNews / YouTube
3. His general messing with Rebel Wilson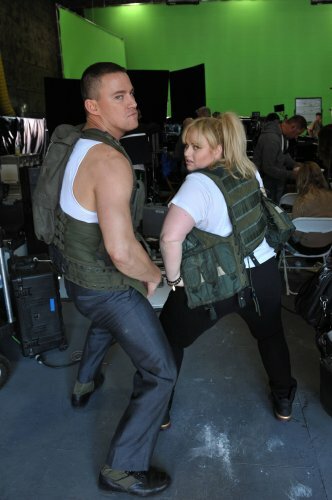 John Shearer/AP/Press Association Images
21 Jump Street was the surprise comedy hit of last year and proved that Channing is actually very gas.
And the messing he gets up to with Rebel Wilson is a good example of that:
ChanningTatumsGirl80 / YouTube
4. He's too sound to be cocky about his looks
Look half the reason everyone loves Ryan Gosling is that he's not all cocky about the fact that he's good looking.
And the same can be said for Channing Tatum and his "Like, honestly, I'm actually minging. Swear" face:
Evan Agostini/AP/Press Association Images
So sound of you Channing. So sound.
5. Being a messer is totally important
What is the point of taking a picture if you can't be a messer in said picture?
Evan Agostini/AP/Press Association Images
6. He's a good sport
Would you dance like this with Elton John?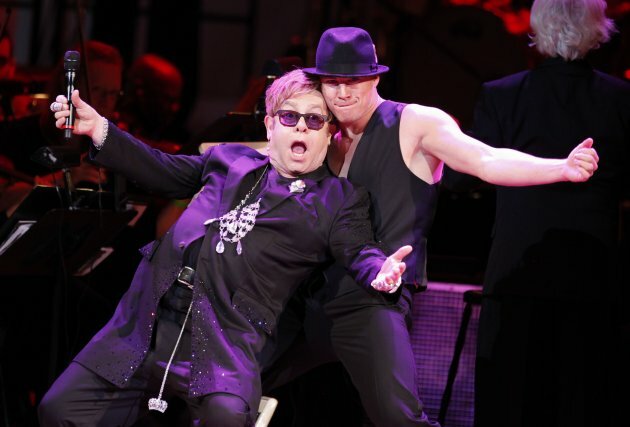 Jason DeCrow/AP/Press Association Images
You wouldn't but Channing Tatum would as he slowly becomes The Soundest Man in Hollywood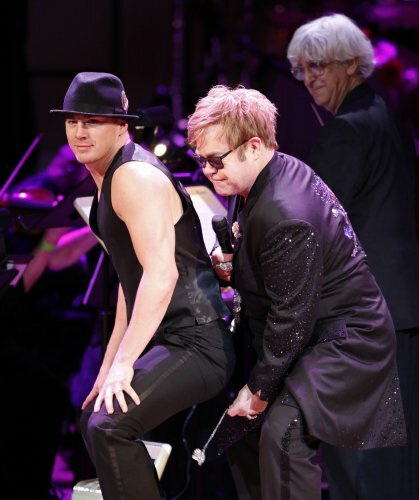 Jason DeCrow/AP/Press Association Images
7. He makes a convincing teenage girl
This is called serious acting range and not many people have it;
latenight / YouTube
8. The odd mishap can befall him
Just because he has lots of money and success does not mean that sometimes Channing Tatum has not had a dodgy moustache: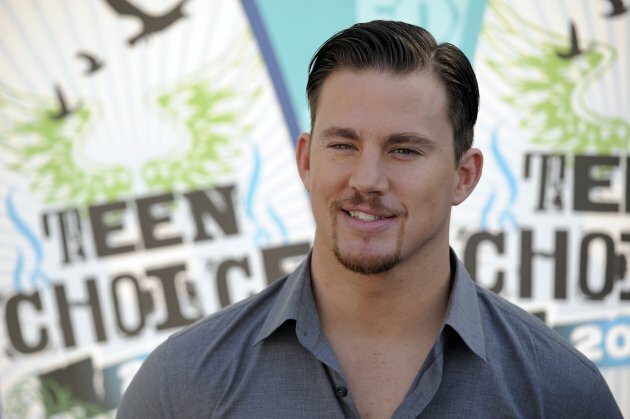 Chris Pizzello/AP/Press Association Images
Kind of makes him more human doesn't it?
9. If something happens to your manhood then you should talk about it
A truly manly man isn't afraid to laugh at the fact that their penis got burned and bring it up on a popular talkshow:
ChelseaLately / YouTube
H/T to TwoTube