COPPERS IS A Dublin – nay, Irish – institution at this stage.
Copper Face Jacks, to give it its proper title, occupies a little patch of heaven on Harcourt Street. Every night of the week you can find Irish revellers, in frantic search of the shift, trotting down those sticky basement steps and into the roaring scrum below.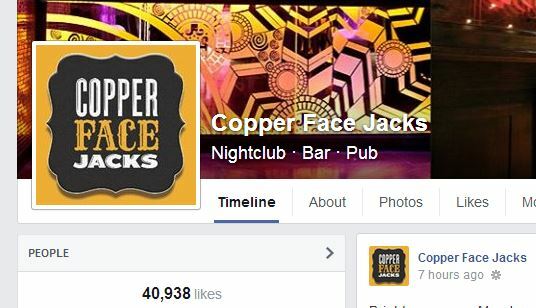 Coppers boasts over 40,000 likes on Facebook. It brings in up to €6.8 million in pre-tax profits. There's a play, an app, a musical. Admit it: we're borderline obsessed with the place.
But do we really know why? Let's find out.
1. The clientele
Coppers has a huge draw for certain professions – we're talking members of An Garda Siochana (possibly due to the fact that it's owned by a former Garda) and nurses. Why nurses you ask? Well, maybe because Coppers have flattered them with a specific Nurses' Card. They know their target market, do Coppers. You'll never be short of a woman experienced with a bedpan within their four walls.
CastMemberClark / YouTube
Irish novelist Marian Keyes really describes it best:
2. Beware of the shifting wall
One anonymous source had this to confess:
I was warned before my first visit: "Beware of the shifting wall. It's near the girls' toilets. Guys will grab you and just shift you."
Solid, solid advice.
3. The music
The national anthem. Maniac 2000. Where else would you get it? (Well, any regional nightclub in the country, actually, but ssssh.)
Tell us you can hear the opening bars of Journey and not feel the itch to rush to the bar and make eyes at someone ill-advisedly across a car-crash dance-floor littered with abandoned high heels. We dare you.
journeyVEVO / YouTube
4.
One Coppers habitué recounts a taste of stardom under the smoking area nets:
A long time ago, I remember "21 Demands" playing which remains the only time I've seen live music there. It's a long way from Coppers to selling millions of records as Kodaline.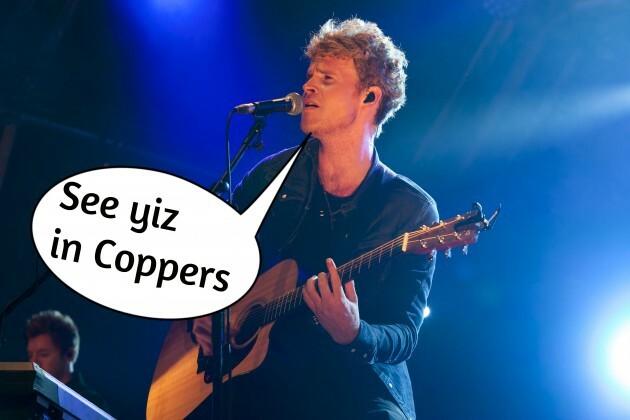 John Rahim / EMPICS Entertainment John Rahim / EMPICS Entertainment / EMPICS Entertainment
5.  Gold cards are not just a myth
They're doled out strictly for extreme devotees.
And here's what the fabled card looks like:
6. The walls have… pores?
Sweat and shifting. It's Coppers in a nutshell.
I've been twice in my 17 years in Dublin.

The first time I was there I went downstairs and thought the sprinklers had gone off, but it was merely sweat and condensation dripping off the ceiling.

The second time, I stayed upstairs and still some randomer tried to lob the gob as I was walking past with drinks in both hands. I had to kind of headbutt him in a gentle way to make it back to my friends without spilling a drop.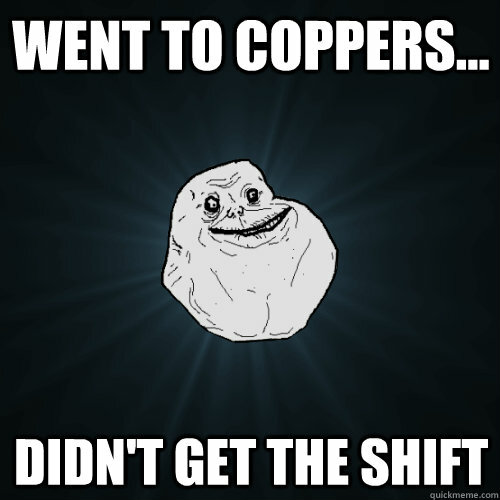 QuickMeme Unlucky - or nigh-on impossible? QuickMeme
7. Which leads us to…
Coppers and the neverending search for the shift are pretty much inseparable – one is basically a byword for the other at this stage. Just ask these people:
8. The DJ's dulcet tones
Like the voice of God. If God refused all of your requests for Black Lace without fail.
9. Get your coat, love
The cloakroom took in €217,146 in 2011 alone. That's a lot of leather jackets, lads. Imagine the size of the place. And the lost and found… Mind-boggling.
Lion King / Wikia Lion King / Wikia / Wikia
10.
Enough said.
My sister's friend shifted the mop guy.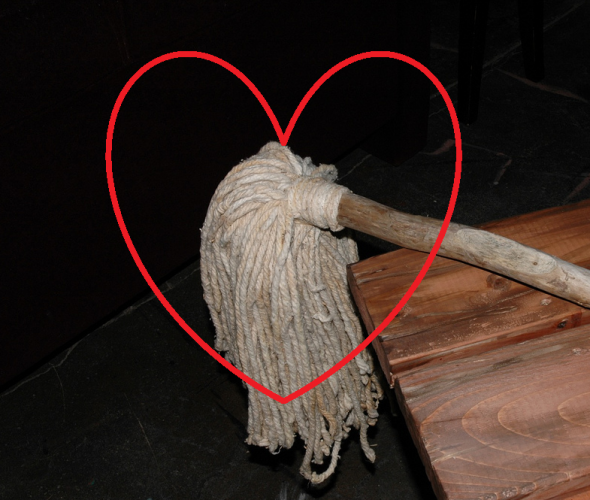 Flickr / nijocamus Flickr / nijocamus / nijocamus
11. GAA galore
As well as Gardai and nurses, there's a strong relationship with the GAA and Coppers. "See yiz in Coppers!" was more than just a throwaway joke at the end of a speech – it was a call to arms. A way of life. A mission statement.
Now if only Enda would take the hint:
12. And finally…
The real reason Coppers is such a phenomenon of modern Ireland – true romance, of course. Ahem.
A girl I know recently got engaged and took a photo of her hand with the engagement ring on with the lines:

"To think it all began in Coppers"
Mark Stedman / Photocall Ireland Mark Stedman / Photocall Ireland / Photocall Ireland