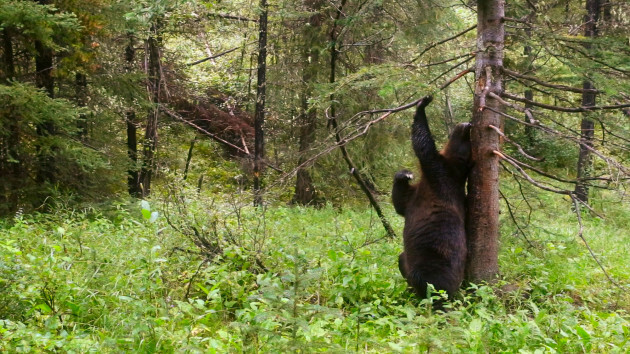 BBC BBC
WHAT BETTER CURE for the Sunday Fear than immersing yourself in the beauty of nature? From the comfort of your couch, that is.
Last night, thousands of people tuned in to the BBC for the second episode of David Attenborough's brilliant Planet Earth II – this week, we saw everything from an adorable baby ibex…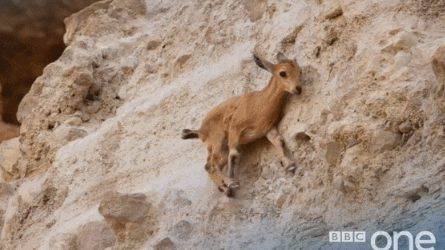 Twitter / @BBCOne Twitter / @BBCOne / @BBCOne
To an eagle in flight (thanks to a GoPro strapped to his body)…
…And a flock of snooty flamingos. OK ladies, now let's get in formation:
Can't see the video? Click here.
But the star of the show? A grizzly bear just out of hibernation with an incredibly itchy back and a nice tree to rub up against.
BBC / YouTube
WORK IT GIRL. SHOW US WHAT YOU GOT.
Viewers quickly discovered that the bear 'danced' equally well to the music of Rihanna, Eminem, and Kelis, amongst others:
Can't see the video? Click here.
https://vine.co/v/5ITpwimuhb6
Can't see the video? Click here.
Daniel Audritt / YouTube
And everyone else was just EXTREMELY tickled.
Carly Rowena / Twitter Carly Rowena / Twitter / Twitter
Well David Attenborough, you've certainly cheered up this corner of the world. Keep up the good work.
DailyEdge is on Snapchat! Tap the button below to add!