DAVID LETTERMAN, veteran host of The Late Show in the US, signed off for the final time last night after 33 years at the helm.
Over the past week, a galaxy of stars came to wave goodbye to the show, including Tom Waits, Bob Dylan and, of course, his good mate Bill Murray.
Associated Press Associated Press
Tina Fey, Steve Martin, and Jim Carrey – amongst many other ridiculously famous people – came out to send him off in style (or in shame, either works).
In the final Top Ten segment, the stars were asked to reveal the things they always wanted to tell Letterman.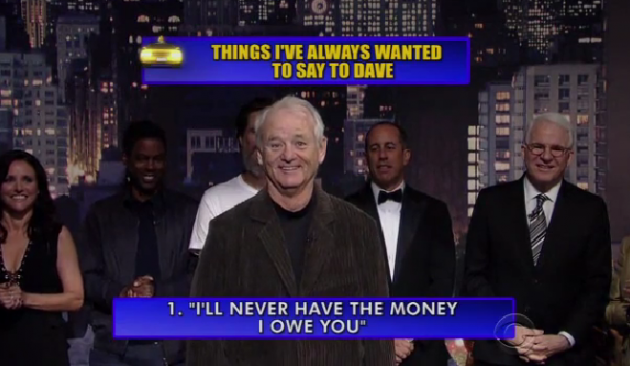 Here are all ten of the searing burns:
Late Show with David Letterman / YouTube
Stephen Colbert will replace Letterman as host of the Late Show in September of this year. A hard act to follow, if this super-famous band of fans is anything to go by.