YOU TRULY CANNOT go wrong with a bit of bacon.
If there's anything better than wolfing down a hearty plate of bacon we've yet to come across it.
So, this product from New York's Baconery has got us in something of a tizzy.
They're currently letting you order 23 carat gold chocolate bacon for $39 (around €30).
It sounds expensive but it also looks amazing: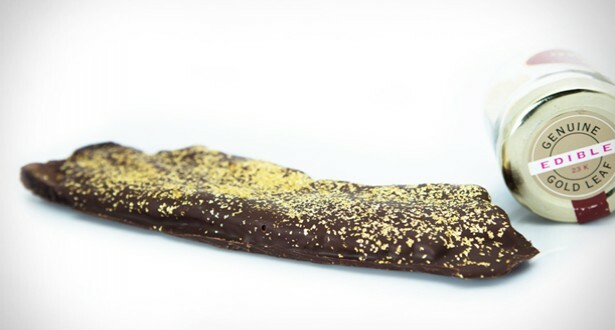 via Uncrate
The bacon is covered with dark chocolate and edible gold flakes.
Now you can know what it feels like to taste your own wealth while enjoying your morning fry up.
We've had a nose on the Baconry website and they also sell White Chocolate Bacon, Bacon Caramels, Bacon Cookies and Bacon Brownies.
Basically, this is how we reacted: