SOMETIMES IN LIFE, you just need a little comfort, and do you know what can always be relied on for comfort?  Food.
Here are 13 of the best choices you can make when you need to feel better.
Tomato soup
Flickr / Brenderous Flickr / Brenderous / Brenderous
Maybe it's because it reminds you of days home from school with a cold, or maybe it's just because it's warm and yummy, but tomato soup never fails to give you a hug from the inside.
Mashed potato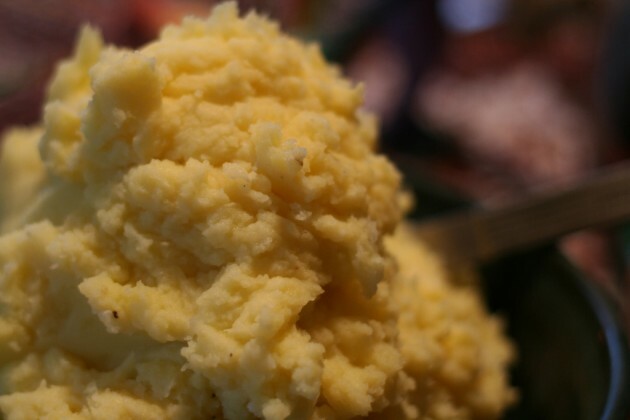 ImipolexG ImipolexG
God knows we love a potato, and there is no doubt that they are at their most comforting when they are mashed.
Add extra butter for extra comfort.
Shepherds pie
SodanieChea SodanieChea
A classic mammy/granny dinner with enough slop to make the eating process simple.
We prescribe this bad boy for a rainy day when you arrive home sopping wet.
Spaghetti bolognese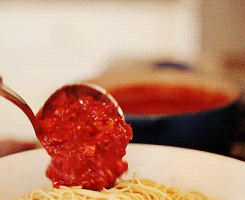 Yes, we know, we're getting a little exotic here, but there's no denying the relaxation that can come with winding delicious strands of spaghetti around your fork.
Toasted cheese sandwich
Melted cheese is always comforting.  Put it in a sandwich and it's a total winner.
If you really want to take it to the next level, go for a toasted special.  Your classic pub sandwich, the toasted special is a delicious marriage of ham, cheese, tomato and onion.
If you're lucky they'll give you a jar of mayo too so that you can lamp it on as liberally as you like.
Fish fingers, potato waffles and spaghetti hoops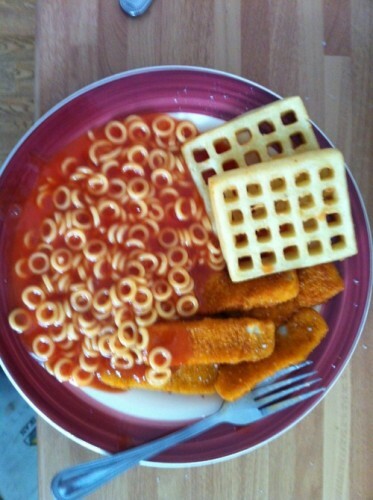 Tumblr Tumblr
A favourite lunch from childhood, it's often forgotten about in adulthood.
The ingredients still exist, you know, and they'll make you feel safe and warm.
Chipper chips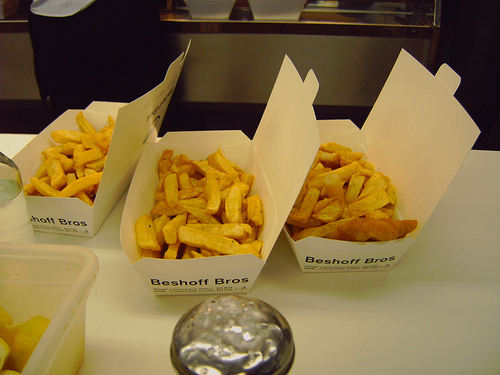 OpenEnglishWeb OpenEnglishWeb
Hot, salty and vinegary, these bad boys taste like they were sprinkled with angel tears.
When would a few chipper chips fail to make you feel a bit better?  NEVER.
Ice cream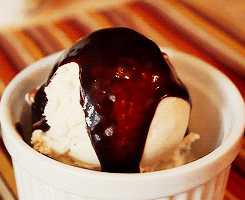 One carton + one spoon = happiness.
Jam sandwiches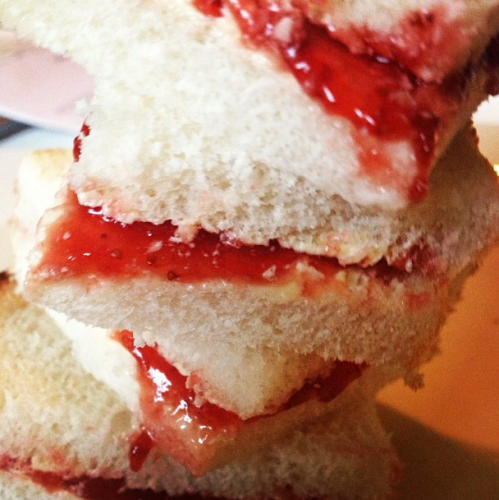 DailyEdge.ie / Louise McSharry DailyEdge.ie / Louise McSharry / Louise McSharry
It's the after school snack of champions, and it still has the healing properties to make you forget about your woes… even if they are a little more serious these days than they were in second class.
If you haven't had one for years, we insist that you have one today.  It must be fluffy white bread, real butter and strawberry jam though. Otherwise you're not doing it right.
A Fry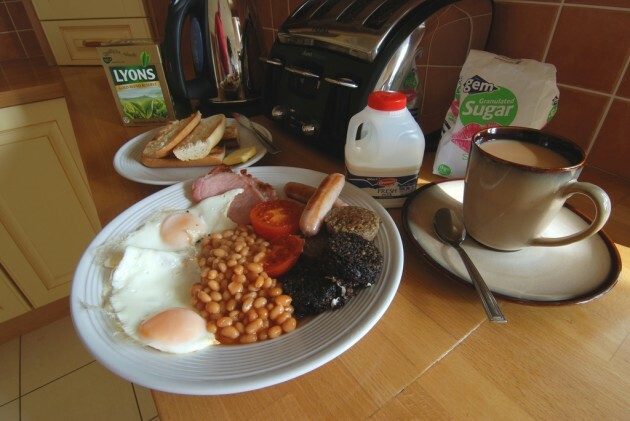 Bob Usher Bob Usher
Why else do you eat one other than to be comforted?
The combination of grease, toast and tea is virtually medicinal.
Pizza
Honestly, is there a better meal to combat the fear than a delicious pizza?
The melted cheese, the sauce, the crust…it's a symphony of ingredients and one which makes everything feel ok.
Chocolate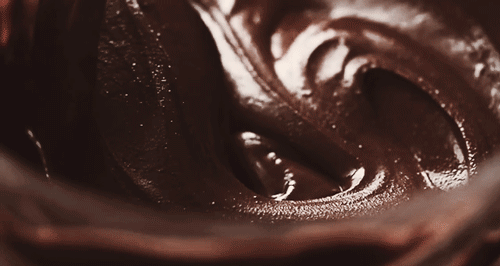 Admit it, even looking at that picture is relaxing.
There is something about the sweet familiar taste of chocolate that makes you feel better.
That, and the fact that it apparently stimulates the releases of endorphins into the brain.
Coddle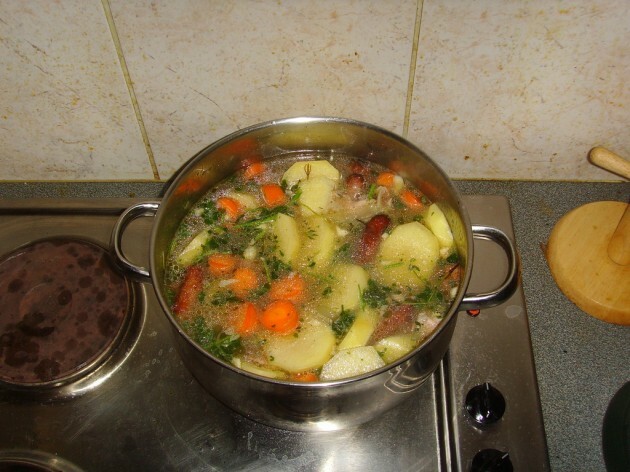 seanodonnell seanodonnell
This is a Dublin favourite, and everyone has their own way of making it.
Maybe it's the familiarity, or maybe it's the broth, but if anything is like a foody hot water bottle, its coddle.
What's your favourite comfort food?