HOLD ON TO your fizzy oranges Love/Hate fans because there's more death and destruction heading your way.
Sure what else would you expect from a gangland drama?
Rumours about the show's upcoming fifth season have been circulating for weeks, with potential plot details and filming dates doing the rounds on a daily basis.
This latest one probably won't come as too much of a surprise though, given the show's track record of bumping off characters.
SPOILER ALERT: If you'd rather know absolutely nothing about the new season we suggest you enjoy this friendly GIF buffer instead.

Giphy Giphy
Is it safe to talk now?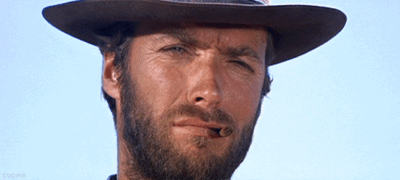 Giphy Giphy
Good.
The Irish Sun reports that the show's central characters – aka Nidge, Fran and Tommy – will be in the firing line, with at least one "significant" cast member being killed off.
Full details about the next series are being kept under wraps but it's thought that the Gardaí will still have a major role to play.
Earlier this week Deadline reported that Brian F. O'Byrne – who plays Detective Mick Moynihan – had been cast in a new US TV pilot, so his future with the show remains unclear.
Love/Hate season four is nominated for eight awards at next month's Irish Film and Television Awards.
A transmission date for season five has yet to be confirmed.