IF YOU'VE EVER done a big clean, you'll know the pain you feel when some ignoramus goes and undoes your beautiful work. Never again.
Ohio student Nick Denbrow's family is hosting a big Thanksgiving dinner this year, and his mam has gone above and beyond to ensure the house stays ship shape until then.
He arrived home last week to find the entrance to the living room taped off with a sign informing him that his mother had 'officially closed' for a month: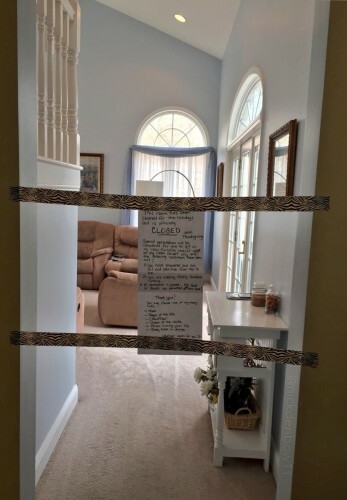 Twitter / @nickdenbow11 Twitter / @nickdenbow11 / @nickdenbow11
Her reasoning? She had cleaned it from top to bottom and didn't want them going in and messing it up on her before the big day.
She is willing to bend the rules occasionally, however.
Special permission will be considered for you to sit on my clean furniture or walk on my clean carpet only after the following conditions have been met:1) You have showered and are dirt and odor free from top to toe.
2) You are wearing freshly laundered clothing.
If permission is granted… NO food or drinks are permitted at this time!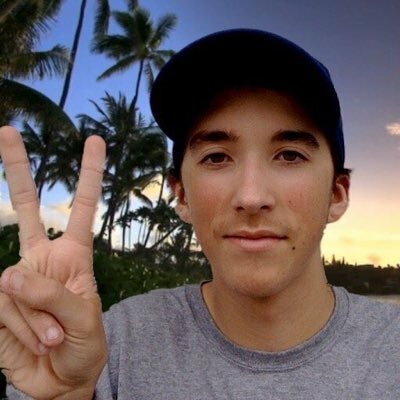 Twitter / @nickdenbow11 Twitter / @nickdenbow11 / @nickdenbow11
Nick tweeted a picture of the sign which quickly went viral – he told Buzzfeed that absolutely no one has entered the room since the sign went up last week, not even the dogs.
Inspirational. We can think of several mams who would be only too happy to follow her lead.
DailyEdge is on Snapchat! Tap the button below to add!