DO YOU MISS the Spice Girls? We do. And even more so now we've seen this.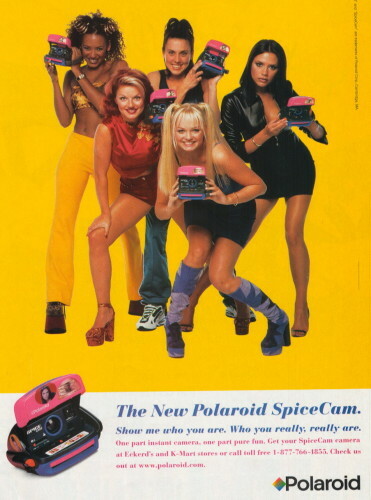 BlogSpot BlogSpot
A clip has emerged of the making of a 1997 ad for the Spice Girls' Polaroid camera, which was set at a strict girls' boarding school.
In it, Mel B, Victoria Beckham and Geri Halliwell call out the two directors of the ad for requesting "cleavage and midriff shots", telling them to "f**k off":
"It's every man's fantasy," one of the directors says. "We just wanted to make the uniforms more Spice Girls."
To which Geri replies:
That's such an easy cop out…  You should know better by now, shouldn't you.
The video has been going super viral since it was unearthed by Twitter user @I_Dont_Know_Her, and it's reminding everyone of how much they loved the gals.
As it turns out, the girls were successful in their fight against the directors – the final ad is cleavage (and almost Spice Girl) free:
spiceboy2009 / YouTube
Patiently waiting for you to spice up our lives again, Girls.
DailyEdge is on Snapchat! Tap the button below to add!