TV SUPERFAN ANDREW Rea has a YouTube series dedicated to recreating food from film and TV.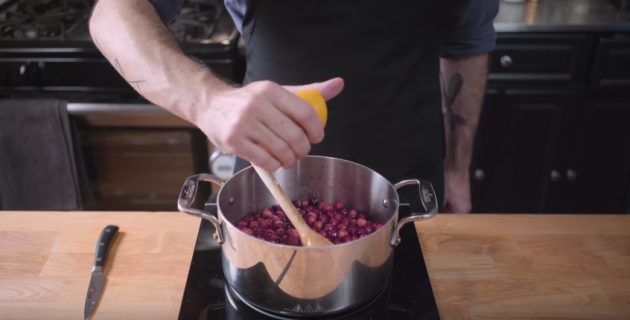 YouTube YouTube
Previously, he's done Ron Swanson's burger from Parks and Rec and Louis CK's fried chicken – they look pretty damn good, but what's really captured the public's attention is his recipe for the Moistmaker.
You know. Monica Geller's famous Thanksgiving sandwich from Friends. You know, the one Ross had a meltdown over?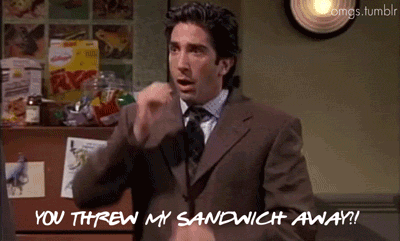 If you'll recall, the sandwich is a pretty regular Thanksgiving affair – turkey, stuffing, cranberry sauce – but Monica's secret? An extra slice of gravy-soaked bread in the middle, AKA the Moistmaker.
YouTube YouTube
Rea doesn't skimp in making his Moistmaker – it takes a full 24 hours, and includes making your own cranberry sauce, stuffing and gravy. But you can't say the result isn't worth it:
YouTube YouTube
LOOK AT THAT.
You can watch the whole, almost pornographic making of the sandwich here. But don't do it if you're very hungry.
Andrew Rea / YouTube
DailyEdge is on Snapchat! Tap the button below to add!